Suddenly, there's a lot of Shakespeare available online. In addition to the wide variety of Shakespearean films streaming on Netflix, Amazon, HBO GO, and other platforms (see our blog post from April for a comprehensive list), many Shakespeare theaters have adapted their programs for the internet. With so much Shakespeare out there, it can be hard to know where to begin. Here are a few ways to explore this wealth of films, Zoom performances, online classes, and more.
What are you watching this month? Tell us in the comments!
Catch a show
The American Shakespeare Center's  Midsummer 90, The Grapes of Wrath, and Imogen are streaming now on the company's BlkFrsTV platform.
An online reading festival from Brave Spirits Theatre features history plays by Shakespeare's contemporaries. Start by watching video of their past readings: George Peele's The Troublesome Reign of King John and Christopher Marlowe's Edward II.  Then, tune into the six remaining readings live: Edward III (May 18), Thomas of Woodstock (May 19), The Famous Victories of Henry V (May 25), Edward IV, Parts 1 and 2 (May 26), The True Tragedy of Richard III (June 1), and Perkin Warbeck (June 2). The series reveals "the breadth and popularity of the history genre during Shakespeare's era," and is a great chance to meet some of Shakespeare's friends and rivals on the early modern English stage.
Tune into Shakespeare in Detroit's reading of King Lear on YouTube.
Shakespeare's Globe's production of the rarely-staged The Two Noble Kinsmen is streaming on YouTube for free through May 17. After that, catch their 2018 production of The Winter's Tale, streaming from May 18 – 31.
Feel the need for speed? May 28 at 7 pm CDT, don't miss the Nashville Shakespeare Festival's Facebook Live reading of Jesters Dead: A Top Gun Shakesparody, by Rhett Henckel & Nat McIntyre. Do you think Shakespeare, Burbage, and the rest of the Lord Chamberlain's Men ever got together for shirtless volleyball matches? Maybe Jesters Dead will have the answer.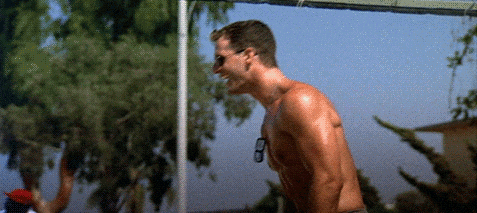 The St. Louis Shakespeare Festival has programming happening all month on Facebook Live. Coming soon, check out Shakespeare Yoga on May 19 and a Hamlet Mock Trial on May 26.
The Show Must Go Online continues its series of creative Zoom performances of Shakespeare's plays with Richard II, live on YouTube on May 20 at 2 pm EDT.
Got ten minutes?
Check out short plays written for digital media.
Watch a performance from the Alabama Shakespeare Festival's 22 Homes project. The festival commissioned 22 Southern writers (including Will Arbery, Audrey Cefaly, Pearl Cleage, and Lauren Gunderson) to create 22 short plays centered the theme of "home" and written for digital media.
⇒Related: Lauren Gunderson and other friends of our podcast share passages from Shakespeare that bring them solace.
Actors and musicians from the Annapolis Shakespeare Company reflect on being artists during the coronavirus pandemic (and share a few songs) in the company's Artists at Home series on YouTube.
For a different take on everyone's favorite quarreling lovers, watch artists from the University of Colorado Boulder's Eklund Opera Program perform scenes from Berlioz's comic opera Béatrice et Bénédict on YouTube.
⇒Related: Colleen Fay talks Shakespeare and opera on our Shakespeare Unlimited podcast.
Watch Bill Irwin's very funny digital short play "In-Zoom," commissioned and presented by The Old Globe. Feel like making a little theater yourself? The Old Globe and a cohort of regional nonprofit theaters have created Plays at Home, a series of short scripts you can download and read with your family or roommates.
Celebrate the work of Irrfan Khan
The iconic Indian actor died at the end of April. Amazon Prime and Netflix subscribers can see him in two of director Vishal Bhardwaj's adaptations of Shakespeare's plays. Maqbool, streaming on Amazon Prime, sets Macbeth in Mumbai's criminal underworld, and features Khan in the title roll.
Haider, streaming on Netflix, places the events of Hamlet amid the mid-1990s conflict in Kashmir. Khan plays Roohdaar, a separatist with information about the death of Haider's father.
⇒Related: Scholars Jyotsna Singh and Modhumita Roy discuss Bhardwaj's trilogy of Shakespeare-inspired Hindi films and Shakespeare in India on our Shakespeare Unlimited podcast.
Macbeth-a-thon!
Start by watching Folger Theatre and Two River Theater's 2008 co-production of Macbeth, co-conceived and directed by Teller and Aaron Posner, streaming for free on YouTube through July 1.
⇒Related: Teller reflects on his magical Macbeth for Folger Theatre.
Combine your Macbeth-a-thon with your Irrfan-Khan-a-thon and watch Maqbool (streaming on Amazon Prime).
Shakespeare's Globe's Macbeth is streaming for free on YouTube until UK secondary schools reopen.
Watch Michael Fassbender and Marion Cotillard as the Macbeths in 2015's feature film adaptation, streaming now on Amazon Prime.
Need to get up and go on a walk or do some chores (or wash your hands)? Plug in your headphones and listen to the Folger's audio edition of Macbeth! Courtesy of our publishing partners at Simon and Schuster Audio, it's streaming for free along with six other plays on The Folger Shakespeare through July 1.
May 23 at 8 pm EDT, catch a live staged reading of Macbeth from the Florida Shakespeare Theater.
Finish your Macbeth marathon with a 2011 Macbeth starring Patrick Stewart and Kate Fleetwood, streaming on Amazon Prime and Kanopy.
Class is in session
Shakespeare-lovers of all ages can find digital classes, workshops, and activities from favorite theaters.
You can find a variety of Digital Learning Opportunities for students on the Atlanta Shakespeare Company's website, including filmed performances of their Midsummer, Junior and 60-minute Romeo and Juliet.
For 4th and 5th grade Shakespeareans, there are the Colorado Shakespeare Festival's "Shakespeare: Using the Body" and "Using the Voice" videos. Have an even younger actor in your house? Check out the festival's "Intro to Shakespeare for First Graders" video.
2nd – 4th graders can check out Livermore Shakespeare Festival's series of ten videos digging into the text of A Midsummer Night's Dream (of course, all of us stuck-at-home Shakespeareans can benefit from Livermore Shakes Education Director Lindsey Schmeltzer's Acting Warm-up video).
In addition to its 22 Homes series, the Alabama Shakespeare Festival has made a variety of resources available online. For students there are free performance workshops, coloring pages, and more. For their parents, there are weekly virtual cocktail-hour conversations with Artistic Director Rick Dildine.
The Chicago Shakespeare Theater's SHAKES@HOME offers learning opportunities for all ages. Check it out to find interviews, discussions, activities, quizzes, playlists, documentaries, cooking demos and, coming soon, a workshop on First Folio technique from Artistic Director Barbara Gaines.
⇒Related: Chicago Shakespeare Theater Artistic Director Barbara Gaines discusses the theater's citywide celebration of the 400th anniversary of Shakespeare's death in 2016.
Earlier this month, the Oregon Shakespeare Festival rolled out its new online streaming platform, O! There's a lot to explore, including interactive discussions and workshops, behind-the-scenes documentaries, and free downloads of audio recordings of Shakespeare's plays.
---
Alabama Shakespeare Festival, American Shakespeare Center, Annapolis Shakespeare Company, Atlanta Shakespeare Company, Brave Spirits Theater, Chicago Shakespeare Theater, Colorado Shakespeare Festival, Florida Shakespeare Festival, Livermore Shakesepare Festival, The Old Globe, Oregon Shakespeare Festival, Shakespeare In Detroit, and St. Louis Shakespeare Festival are part of the Folger's Shakespeare Theater Partnership Program.